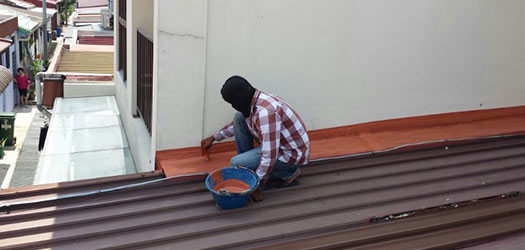 Roof Waterproofing
Waterproofing the roof correctly can protect it and help prevents the roof from further deterioration. The primary indicators that immediate actions need to be taken when there are signs of rust or wear and tear.
Water Seepage Treatment
Wall seepage usually comes from rain penetration, deterioration of existing waterproofing systems or due to the degradation of the concrete structure. We can help to restore your wall with our treatment.